Foreword from the President and CEO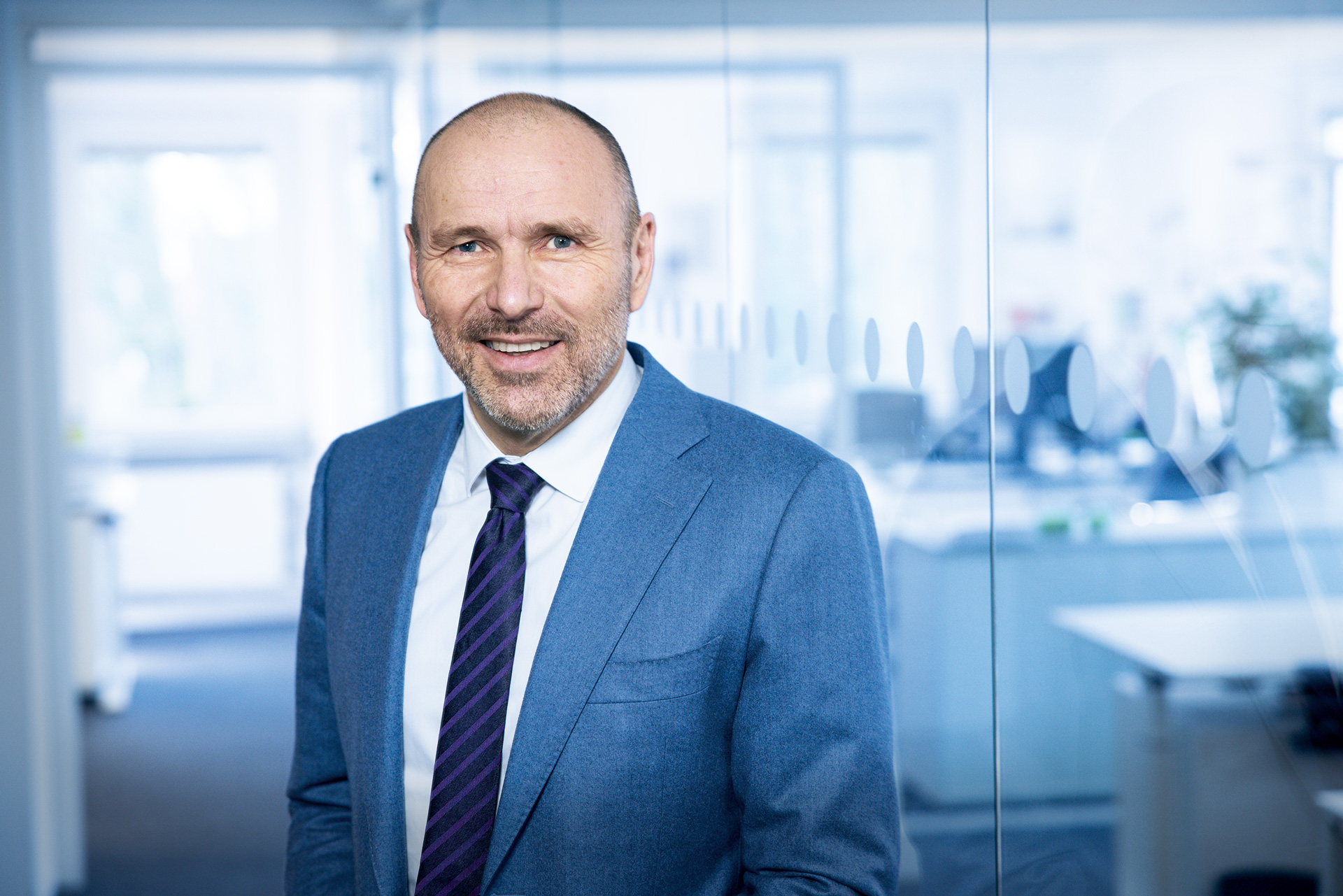 Peter Kropsch, CEO, dpa
Dear dpa shareholders, partners and friends,
I am very relieved to be able to present you with an annual report in this form. The figures are not substantially different from those of previous years. The dpa group has grown and the results are stable and positive. That is in fact the only normal thing which can be said about the 2020 business year.
Many of us can well recall the financial market crises of 2008 and 2009. The pandemic of 2020 was different. No one can remember a singular event that encroached on our personal lives so dramatically. Under such circumstances a company like dpa behaves in much the same way as the human body. In the first phase of the crisis the emphasis is on maintaining life-supporting measures. Once the organism has stabilised itself, we have to focus on living in the new environment.
Our primary aim was to ensure the health of our employees. The second aim was to ensure the health of the company.
Fortunately, the number of infections among members of dpa's staff was low. A crucial factor here was the forward-looking interpretation of the coronavirus regulations within the dpa group. Many of the social distancing and hygiene regulations which came into force at the turn of the year had long been implemented throughout the company.
In March 2020, after the initial infection risks became known, dpa closed down virtually all its offices in Germany, leaving only essential employees in place. The switch to a remote, networked mode of working went off extremely well. Figures showed a marked increase in production and comprehensive coverage of all aspects of news related to Covid-19. Once again, dpa provided a strong reporting backbone. Where customers introduced short-time working in order to stabilise their financial situation, dpa coverage was able to fill any gaps that arose.
We would like to thank all of our teams for working often under difficult personal circumstances to maintain the performance of the dpa group at the necessary level. Employees with children needing to be looked-after and schooled at home came under particular pressure. We have the joint efforts of the entire dpa workforce to thank for the agency's ability to weather this genuine crisis without having to implement any cuts of a financial nature or introduce short-time working.
Society appreciates the importance of independent journalism which adheres strictly to the facts and this has given us a good deal of strength and motivation. Our decision to substantially boost our team of fact-checkers in recent years has been a boon at a time when conspiracy theories proliferate. It is good to know that our efforts represent not only an important contribution for our subscribers but also to society as a whole.
The midyear takeover of the TeleNewsNetwork addressed dpa's lack of broad video coverage. The appointment of Silke Brüggemeier as deputy editor-in-chief with responsibility for photo and video was a significant personnel decision which enhances our increasingly important visual coverage.
Despite having to adjust production to the conditions imposed by the pandemic, editorial departments pressed on with improvements designed to further optimise the use of our products by customers. Projects such as "Speedboat" or what we call profile processes, ensure that output is constantly attuned to customer-value.
During the initial phase of the pandemic, dpa boosted customer communication and introduced new services. These included access to dpa's main German Service via the new dpa-ID linked platform which is designed to support journalists working remotely. Demand for our digital services bundled under the dpa-infocom brand was strong. Our corona live ticker was used extensively. We also introduced new early morning coverage.

Customer survey feedback revealed that restructuring of the English Service was necessary. Our product was moving away from the needs of subscribers. The service was making considerable losses. The content realignment was in line with customer requirements and it made use of far-reaching synergy effects within dpa's foreign network. Unfortunately, we had to part with a number of employees. We were able to find amicable solutions for almost all of them.

As I mentioned earlier, we can present stable results for 2020 with a slight increase in turnover. High-revenue units such as news aktuell and picture alliance had to cope with negative tendencies for a while. We quickly implemented cost-cutting measures and started monitoring short-term performance indicators in order not to overreact but respond in a targeted way. Buoyed by a degree of relief that more vaccinations would soon become available, the group was able to achieve very satisfactory results in the last two months of the year.

Should the restrictions caused by the pandemic be lifted by the summer, assuming a significant normalisation of the situation, we are confident about dpa's financial future.
At the time of writing, much of the German Press Agency is going through a period of transition. We want to harness the energy which the current difficult conditions generate. It may sound paradoxical but if we succeed, corona will have made a contribution towards improving journalism at dpa, making it more customer-orientated and more useful to our clients.
That is our goal. We are delighted to be treading these new paths with our shareholders and customers.
Yours sincerely
Peter Kropsch
Hamburg, April 2021